Detailed informations about the project, its status, trailers, links, team and whatever else is important really.
LOGLINE:
Wiesbaden 1975. Renowned meteorologist and environmentalist Elizabeth Klarer is chosen along with 22 of the world's top scientists to attend a top-secret meeting on the future of our planet where she presents her findings. Following her talk, Elizabeth, one of South Africa's most enlightened and outspoken figures, is rushed to the UN and the House of Lords in London, where her prophesies and insights astound the world, especially when the source of her incredible knowledge is revealed…'
STATUS:
We have shot 80% of the hybrid documentary. Verbatim testimony of friends, relatives, witnesses, and various authorities, provides a clear feel for the content and flow of the story. It reflects the knowledge and opinions of people from different countries, belief systems and ethnical backgrounds. Much of what is talked about will be visually illustrated with existing footage of Elizabeth Klarer, archival footage, incredible nature shots and with overlays of actual locations, incidences and top-secret documentation. Sue Meyburgh, a filmmaker and one of my interviewees, is last person to document Elizabeth Klarer on camera. Meyburgh and Johannesburg-based DIGITAL FILM have donated nine hours of footage to this project. This treasure trove of audio and video enables Elizabeth to narrate her own documentary. It also provides compelling visuals of her travels to the Drakensberg and Mooiriver area just before her passing in 1994 at the age of 84. The camera captures the breath-taking landscape – the mystical land of the Zulus – and Klarer's raw emotions as she relives the events that changed her life. This is the only existing footage of her of this kind and also includes her incredible scientific knowledge she has claimed to bring from Meton.
In 2010 we cut a 5 minute short (now dated) and it has performed extremely well: Sustain our Africa 2012 (audience award, awarded by PUMA CREATIVE); Cape Winelands Film festival 2012 (sold out) / SnagFilms 2012 (SnagFilms.com offers the broadest online collection of great independent movies) / InterBerlin Shorts Film festival 2011 (one of 500 shorts chosen out of 7000 international entries)/ Official selection POSSIBLE FUTURES.org 2011 online contest 'Sustainability and Beyond' category.
10 minute scene selection: https://vimeo.com/215706397 password Aliens2010 Early days teaser: https://vimeo.com/46566579 password earlydaysAlien Award winning short: https://vimeo.com/46584810 password aliens2012 Iconic cult status book BOOK Beyond the Light Barrier: http://www.amazon.com/Beyond-Light-Barrier-Elizabeth-Klarer/dp/1891824775/ref=sr_1_1?s=books&ie=UTF8&qid=1330251871&sr=1-1
SUMMaRY:
GOOD PLANETS ARE HARD TO FIND is a human story in the sci-fi NON-FICTION genre of one of the world's most trusted contactee stories, that of Elizabeth Klarer, (what a combo right). She also took the world's first, recognized UFO photos, which we have as well as the box brownie she took it with. There will be a positive and negative flow of debate until the resolution is hit through climatic crescendo in the final act which will turn both sceptic and believer's opinions of what they would assume is fact (or fiction), on it's head. It will seem that 'like Rocky she rises' as we realise that after all, it is not the messenger but the MESSAGE that really counts and one will see how Elizabeth has the last laugh – but at what cost…
"I felt that this was something; the beginning of a tremendous destiny that I was to go into and I could feel this as a child. I looked into the viewing lens and I saw that we were moving slowly up and Akon said, 'we're not just shooting straight up into the sky, for your sake, we're moving slowly up, so that you can view Earth as she is in all her beauty'. And in the viewing lens I could see the line of the sea in the distance, then gradually it widened. I could see the coastline. I could see the whole range of the Drakensberg. Then we moved right up and Earth was just a small, very small ball, in the velvet darkness of space. It was very beautiful. Such a beautiful home of life." – Elizabeth Klarer
Impressions: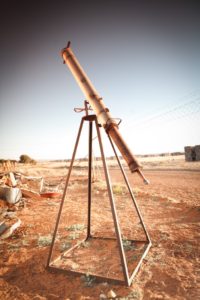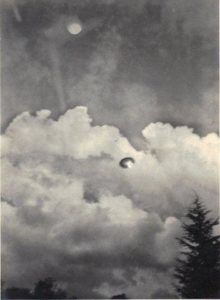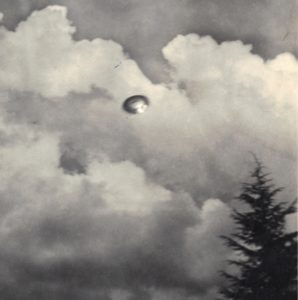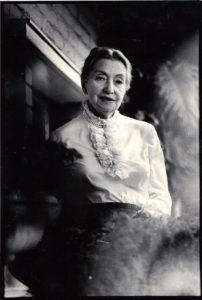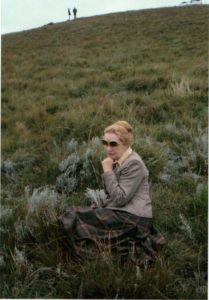 PROJECT TOPIC:
Cambridge meteorologist and South African born environmentalist, Elizabeth Klarer became internationally known not only for her environmental predictions dating as far back as the early fifties and the scientific knowledge that she often shared from international podiums but also for her non-fiction book 'Beyond the Light Barrier' which was published in 1979 and still rakes in world-wide sales. In 1975, twenty two of the world's top scientists were handpicked by leading German scientist, Prof Hermann Oberth (also known to the modern world as the founding father of rocketry and astronautics) who together with Elizabeth, were flown to Wiesbaden in Germany where she addressed them on her book 'Beyond the Light Barrier' and her then latest paper 'The Nature of Gravity'. Soon after, she was invited to address the House of Lords in London as well as the UN. She was the first South African to be afforded this honour. Her story was also a bona fide mystery story, sprinkled with verifiable facts, close associations with top brass military personnel, vanishings, claimed government protection programs and astounding revelations. What makes this unforgettable woman even more fascinating was that she claimed her information was given to her by her lover from an advanced human race, the scientist Akon, from the planet Meton, in the Alpha Centauri constellation and that between the two of them, our planet was a matter of universal security. She stood behind her story with its strong environmental message with scientific solutions from another world, easily implementable here (just ask Tesla) until she died in February 1994, at the age of 83. She believed that her work was here, to educate, witness and share the implementable solutions she had experienced first-hand and to speak out for the defence of nature and for the sake of human preservation. Through fascinating, counter-propositioning and diverse international interviews; unpublished Klarer manuscripts and astounding revelations backed up by current science, Elizabeth as the story vehicle, will unfold. It will be revealed throughout the multi-layered film, how a new way of thought must be born over and above our opinions of UFO's; our choices of religion, beliefs or political parties, as they are all inconsequential when it comes to the state of our planet. Many Klarer family members and a few remaining close friends, as well as a first ever in depth interview given by her son, David Klarer, will debut their testimonies to the world through candid insights on Elizabeth, her adventures and more importantly her plight despite what their personal opinions might be. The viewer will get to know the real Elizabeth, the personality behind the world-renowned public figure. The other interviewees are approachable, identifiable, entertaining and believable people and if they are anything to judge Elizabeth by, she certainly kept great company. Everyone in the audience will feel represented and find someone they will be able to relate too and identify with. Most of the information to be disclosed, contrary to what reader who might have read her book think they know, will be newly disclosed information as undisclosed novellas, articles and documentation on this incredibly lady's life and environmental awareness since the age of four, has been disclosed to the filmmaker and had been released for the purpose of this documentary exclusively. Within Elizabeth's story, with its extremely strong scientific approach, there is also the other side of her coin, pertaining to sci-fi, space endeavours and the mystical; subjects the world's audiences have proven themselves to be very interested in. The viewers will discover, that there was more than a few reasons why the Zulu people often referred to the 'Abelungu' (white haired people) and told stories throughout generations and to this day of the their 'Inkosozana' (chieftainess) and her 'impundulu' (lightning bird) friends… Elizabeth knew all our solutions were in nature and she could prove it, and while many might walk the green path today, Elizabeth was one of the few, who helped to clear it.
TEAM:
Award winning filmmaker Uga Carlini (http://www.towerkopcreations.com & http://www.imdb.com/name/nm1148097/?ref_=fn_al_nm_1) has been enjoying incredible international success with her hybrid documentary feature "Alison" (http://www.alisonthemovie.com). The film is a deeply personal and emotional story of triumph and survival. Using a creative and innovative fairytale aesthetic, Carlini's film is a poetic and insightful exploration of trauma and overcoming (trailer https://www.youtube.com/watch?v=WIvFTrJGWCY) . Because of that, both distributors and audiences have been wanting to know what's next for her, which makes it the ideal time for "Good Planets are hard to Find" to be completed and showcased to the world. The timing has never been better and couple that with the fact that ratings from both Netflix and Amazon prove audiences love sci-fi docs, the timing could not have been more sublime. Both distributors and audiences are more ready than ever to receive these kind of stories which in return makes it a great opportunity for Ethereum Movie Venture Token holders.
Other Team members
Part of Uga's team includes award winning Cape Town based post house "Left" (whose lists of achievements include working closely with "Die Antwoord on most of their music videos etc http://left.co.za) and editor of choice Daniel Mitchel, as well as some of SA's top sound design and composing teams. "Good planets are hard to find" will be in the best possible hands of the most talented collaborators SA has to offer. More about Uga Carlini of Towerkop Creations: Of Italian descent but proudly and fully South African, award winning filmmaker Uga Carlini has extensive film experience both in front of and behind the camera, with a career that's stretched across South Africa, the United Kingdom, Australia and Fiji.
In Fiji, Uga compiled and pioneered the acting, screenwriting and filmmaking syllabus for the National University of Fiji, the first of its calibre for the South Pacific. Uga oversaw the development and production of many pioneering local student films and several of her former students are now well-placed members of the South Pacific film and TV industry.
A drama graduate of Stellenbosch University (specializing in acting and film-making) Uga returned to South Africa to become the founding owner of Towerkop Creations, a film company that specializes in female driven heroine stories. Towerkop Creations also prides itself in the fact that it is child friendly as Uga is a working mother as passionate about her two boys as she is about filmmaking. http://towerkopcreations.co.za Carlini's first short, Good Planets Are Hard To Find, which tells the environmentally-themed story of Elizabeth Klarer, South Africa's controversial, often ridiculed "First Lady of Space" and her claim to an alien love affair and some startling scientific revelations, swept up awards and accolades internationally. It won the PUMA Catalyst Audience Award at the 2012 SUSTAIN OUR AFRICA Film Festival and sold out all viewings at South Africa's Cape Winelands Film Festival. It was also selected from over 7000 entries to be part of Berlin's 2011 InterFilm Shorts Competition and was a featured short on US-based SNAG FILMS.
Uga's option on the Penguin Random House best-selling book I Have Life has translated into her full-length hybrid feature Alison. Translated into 7 languages and a perennial on Penguin's best seller list since 1998, the book tells the harrowing story of Alison Botha, who was raped, stabbed and disemboweled – and survived to rebuild her life as an inspirational speaker. Written, produced and directed by Uga, Alison became one of South Africa's most hotly-anticipated and multi award winning films. Deploying a bold mixture of fairy tale idiom and unflinching frankness to tell its story of survival, resilience and triumph, Alison was dubbed "a story of monsters, miracles and hope". http://www.alisonthemovie.com
The film had its international premiere at Dances with Films Festival in Los Angeles, where it not only got pick of the fest from Enclave LA, the hybrid film also made history by becoming the first South African film to be selected for this iconic film festival. Some of the other international film festivals include, the Cayman Islands International Film Festival and winning Best Documentary at the Asia Pacific International Film Festival as well as winning at the Humanitarian Film Award for best documentary at the Humanitarian Film Awards. Local highlights include Alison as the opening film of the 2016 Mzanzi Women's Festival at Constitutional Hill and being part of the official selection of the NFVF showcase of films In Honor of Women and Activism at the 2016 Grahamstown International Arts Festival. It was also nominated for best documentary at Silwerskermfees 2016 and screened at the Encounters International Film Festival and Durban International Film festival. The Humanitarian Film Festival of Barcelona, Paris and New York followed, coinciding with its Bahamas International Film Festival screening and a 16 day of activism run at The Labia and Bioscope Theatre. In 2016 Alison also had an exclusive women's month run in August at Nu Metro cinemas.
In 2017 Uga won best screenplay in the 2017 Writer's Guild of South Africa Muse Awards and best documentary of the African continent at the AMVCA 2017 Awards. Carlini, Towerkop Creations and "Alison" were also nominated in all 5 documentary categories at the 2017 SAFTAS. This included best director and best overall film in the feature documentary section.
Uga was also the mind behind and directed one of 2016 most successful "end violence against women" campaigns, the #butterflyrevolution which not only enjoyed broadcast time during the Olympics world-wide, but went viral on social media. http://www.alisonthemovie.com/the-butterfly-revolution/
Previous to "Alison" Uga wrote the pilot script and handled research and production support tasks for the Zyron Pictures series Sewe Sakke Sout (which was nominated for an ATKV Media Veertjie Award). Uga also wrote the treatment and handled pre-production research for Celeb Se Kind, another Zyron Pictures production that broadcast on kykNET, one of South Africa's premier drama channels. Recently voted a "Woman of the Month" in the "Extraordinary Women Of South Africa" initiative, Uga is the first filmmaker and the first South African company inducted as a member of the South African / American Business Chamber. Among several professional memberships, Uga and her company are also involved in several local training initiatives.
Uga was also a Berlinale Talent. Recently Uga also directed and produced, the highly anticipated reality show, DIE BERGS, for the DSTV lifestyle channel VIA. The show is a tongue in the cheek South answer to the Kardashians (dubbed "Die Bergtrashians") which aired on the 19th of April 2017. https://blog.showmax.com/2017/05/05/sas-boerdashians-compare-real-thing/
Please explain in more detail what exactly you need 
 We need $100 000 completion funding to take the project to the finishing line: for the edit and post, to shoot the remaining 10% of the missing footage, for some archival footage and high end post production finish and post (which will include some awesome special effects and CGI)
Why should tokenholders vote for you
Because I will make their money back, will give them 80% of profits and deliver on their investment with a project that so many filmmakers have tried to acquired the rights to – the rights which I got, with interviewees that spoke on camera for the first time , many of whom have since died. I would also love to give this project to the Ethereum Movie Venture and its people to prove to the world, there is a new film finance model in town, without the usual gatekeepers and blood, sweat and tears that so many filmmakers are accustomed to. It will be my honour and a personal milestone of note to have my film funded through the Ethereum Movie Venture Token holders – and quite frankly, I think this kind of funding is right up Elizabeth's alley too 🙂
How much % of the net profits or your project are you willing to pay back to Ethereum Movie Venture Token holders.
80% of the percentage that Ethereum Movie Venture is involved with equity.